---
Cycling is an ever more popular activity, and in recent years it's become a tourist attraction in Ontario. Makes sense—it's the kind of exercise that's been proven to be great for not only physical health, but mental health as well.
GET READY TO CYCLE NORTHERN ONTARIO
In addition to the existing incredible cycle touring and mountain biking trails, there are some exciting and new trail systems and ride routes growing across Northern Ontario.
The Lake Huron North Channel route from Sault Ste. Marie to Sudbury connects 26 communities and First Nations along the spectacular lakefront of the North Channel, with connections north-south through Manitoulin Island to Grand Bend in the works for 2018. The Voyageur Cycling Route connects Sudbury to North Bay and Mattawa. Lots of great day trips and multi-day tours are available.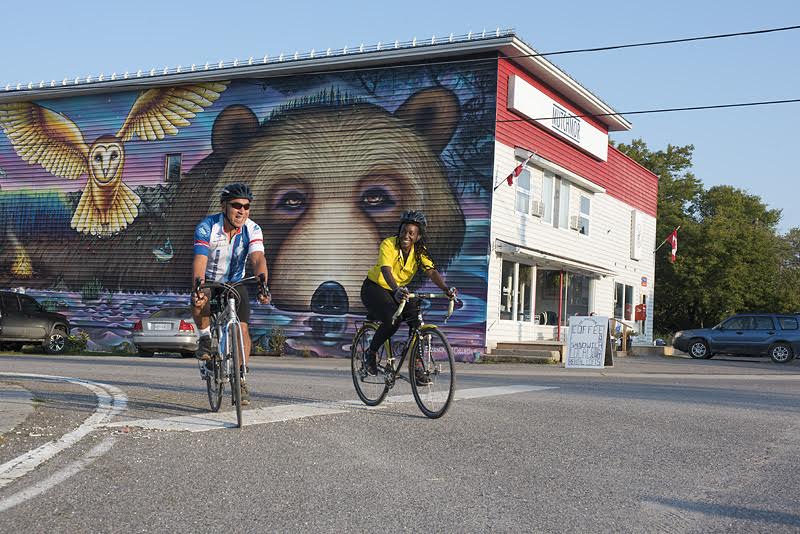 To plan a cycling day trip or longer cycling itinerary and adventure in Northern Ontario with information on road routes, trails, mountain biking, and bicycle-friendly businesses, find more information and full resources on cycling in Northeastern Ontario, Algoma Country, or Manitoulin-LaCloche. Learn more about the developing Lake Huron North Channel Cycling Route, scheduled to be completed in summer 2018.