---
Ontario encourages everyone to travel safe during this time and follow public health guidelines. It is important to practice physical distancing, frequent hand washing and wearing a non-medical face covering where required or where physical distancing is a challenge.
It's been a century since the iconic Canadian painters joined forces to celebrate our landscapes, shake up the art world and put our national artistic talent on the map.
Their paintings and sketches are globally recognized, but have you actually visited the incredible landscapes that inspired their art? Many of them are right here in Ontario.
Whether it's visiting the sites that inspired the art, seeing some of their original work in local galleries, or checking out contemporary artists who've followed their path, Ontario is brimming with opportunities to walk in the Group's footsteps.
Create your own inspired moments on a Group of Seven Discovery Route, six themed itineraries that connect the paintings on the walls with the landscapes on the ground.
ALGOMA COUNTRY, SAULT STE. MARIE AND THE NORTH SHORE OF LAKE SUPERIOR
Wind and twist your way up the Trans-Canada Highway as you hug the Lake Huron and Lake Superior shores, stopping at Group of Seven themed interpretive installations. View the full itinerary here.
Hike the white quartz hillside of the La Cloche Mountain range, visit historic mining towns, take a guided gallery tour, or explore the area's signature landscapes by water with these paddling trips inspired by the Group of Seven.
ALGONQUIN PROVINCIAL PARK AND HUNTSVILLE
Discover nearly 100 Group of Seven inspired mural replicas throughout the region. Book a guided Group of Seven themed canoe trip, painting or photography workshop. View the full itinerary here.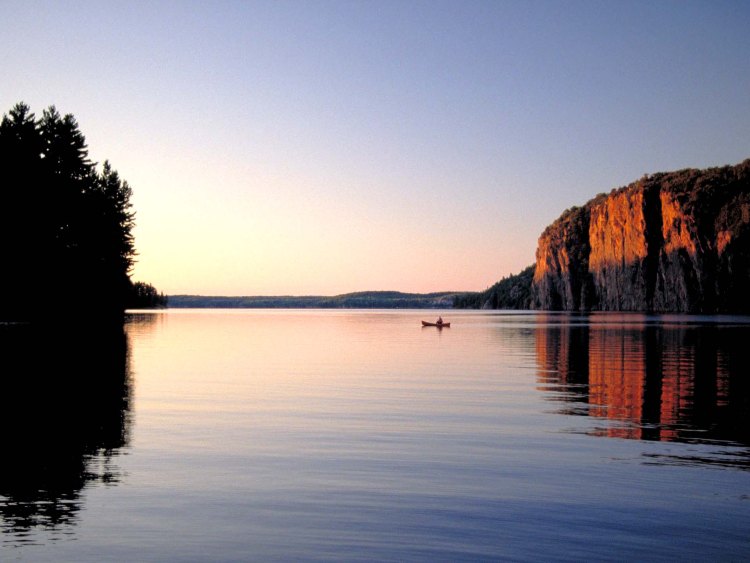 Art played a significant role in defining Canada, and the nation's capital is brimming with works and stories throughout the city and into the surrounding Ottawa Valley region. View the full itinerary here.

Find a hidden glass mosaic, view commissioned murals in churches and schools, locate the historic building used by multiple members as their studio space and view works at both the Art Gallery of Ontario and the McMichael Canadian Art Collection. View the full itinerary here.
Visit public and private art galleries showcasing Group of Seven works across the province. View the full itinerary here.
Discover even more great ideas for a Group of Seven-inspired trip below.